About Us
About Our Service
We're here to make sure your assets are protected and your wishes are respected, whatever may happen in the future.
Our mission is to empower you with all the knowledge you need to make a rational and informed decision about the safest and most cost-effective way of achieving long-term security and peace of mind, for yourself and the people you love, for the whole of your lifetime and beyond.
We know you're busy. And we understand that visiting a solicitor's office can be an inconvenient and intimidating experience. That's why we always make an expert estate planner available to visit you, at a time to suit you, and at a place where you're most comfortable.
We'll help you to identify what's important to you and your family, so you can choose how best to protect your interests, within the budget you have set.
With our help, you can get a clear picture of all options available to you, and decide on a solution individually tailored to your personal circumstances
Our services are all provided in accordance with the guidelines of the Society of Trust and Estate Practitioners.
About Gina Stanton
As our resident Estate Planning Expert, Gina Stanton, leads our team in assuring the quality of the information we share and the services we provide.
Originally from Anglesey, Gina is very proud of her Celtic heritage and fluent command of the Welsh language.
Gina studied law at Leicester University back in the late eighties. After gaining her degree, she went on to qualify as a solicitor in 1992 and has enjoyed a long career in the legal profession, including ten years as the principal and senior partner of a small Wirral-based law firm.
Although she does not practice as a solicitor here at WillWritten, Gina does continue to practice in that capacity on a part-time basis at ACSL Solicitors of 1 Dale Street, Liverpool, where she represents and advises her clients in probate matters and in respect of contested wills.
She brings her depth of knowledge and experience to WillWritten, making sure that we look at your circumstances from every angle and provide you with everything you need to build a secure future for yourself and the people you love.
As a former business owner, a loving member of a blended family and a proud mother and stepmother of three very fine young men, Gina instinctively understands what you want to achieve and the issues you worry about, because she has exactly the same wishes and concerns.
"For most of us, it boils down to taking good care of the people you love and banishing your fears" says Gina, "that's what my work is all about. I'm at my happiest when I'm making it easy for people to achieve that"
She shares her thoughts and knowledge with you every week on our Legacy Advice & Information Blog. She is passionate about demystifying estate planning, cutting through the jargon to what really matters to you. To Gina, wills, trusts and powers of attorney are simply tools to be used for creating the future you want.
Her estate planning philosophy simple:
"It's all about starting with the end in mind – what's your perfect vision for the future? – and working back from there."
Gina lives in an upside-down house on the side of a hill with her husband, Stuart (who also happens to be our MD!), their four morbidly obese cats and their blind Jack Russell, Tommy.
In her personal time, she meditates daily, reads avidly, knits bizarrely-shaped cuddly toys and hikes the Anglesey Coastal Path and the Sandstone Trail, often with a group of girls who've been her best friends since Brownies.
Painfully conscious of her eerily tidy empty nest now that her three beloved boys have grown up and gone, she draws comfort from the hope that she'll be blessed with a grandchild or two sometime in the next twenty years!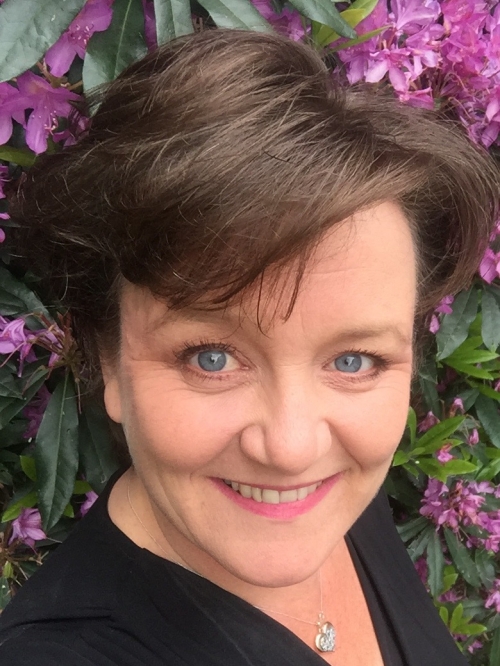 Subscribe for Updates & Information
"I am a retired divorcee with a complicated family situation. Allowing my estate to be distributed in line with to the intestacy rules when I am gone would not have been a fair reflection of my wishes, so I knew it was vital that I make a will. I wanted to ensure that particular members of my family were provided for. I also have a child who is self-employed, and I was worried about providing for her in case her business failed and her inheritance was seized by the Insolvency Service. Will Written have created an estate plan for me that places my assets into a trust when I am gone, so that the trustees can manage my assets and keep them in the family."
John M
Read More Testimonials